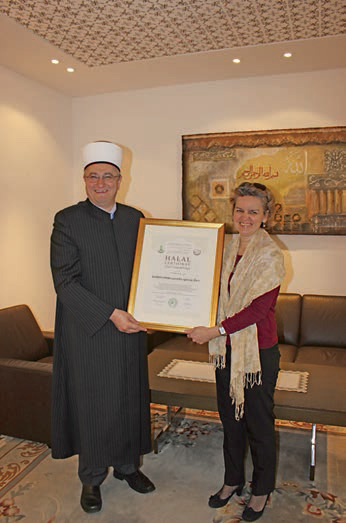 The Republic of Croatia is a member of the European Union in south-east Europe. In one part Continental Europe and in the other part with its sea and hundreds of Islands it is a Mediterranean Country.
Croatia with the mix of different traditions, religions, culture and world famous natural sights is being considered as one of the most interesting and beautiful tourist destinations of Europe and the whole World.
NERIDA OASIS is a Travel Agency located in Zagreb, the Capitol of Croatia.
The agency was built on the activities of creating and developing the demands of the international touristic markets in relation to Halal in the field of production and services.
NERIDA OASIS is the 1. Halal Travel Agency in Croatia, which means that the agency is completely prepared to offer their guests the services according to the Halal norm, and is the first Travel Agency in Croatia which officially went through the process of Halal Certification.
NERIDA OASIS as the promoter of Halal services in Croatia ensures their guests accommodation in hotels with Halal Standard, Halal Food in hotels and exclusive restaurants (Zagreb, Opatija, Dubrovnik Rijeka, Umag, Varaždin, Koprivnica, Slavonski Brod).
Halal services beside accommodation and food are included also through touristic offers enriched with the Islamic Heritage of Croatia.
NERIDA OASIS is offering tourist services in the field of tourist offers which are relied to Halal Tourism to guests which are during their travels living in accordance to Halal norms or "Halal life-style".
NERIDA OASIS is seeing the development and main course through "Halal Friendly Travel" which is a very new specialized service for the Croatian market for all the touristic services for foreign guests which are related to Halal.
Contact us with trust
Yours
Nerida Oasis
Aida Merdžanović