Your final trip plan will be 100% tailored to your needs, incl. itinerary, activities, hotel, meal plan etc.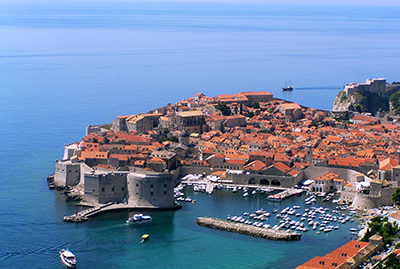 Dubrovnik is one of the world's most stunning destinations, both in terms of its cultural heritage and as a holiday destination. The city has often been referred to as the "Pearl of the Adriatic" and was inducted into the UNESCO World Heritage List in 1979 as a city of rich culture and history.
The Old Town center of Dubrovnik is surrounded by 1,970 metres of city walls—over the centuries they served to protect the city from various threats, and are today the city's greatest attraction.
The Pila Gate and the Ploča Gate are connected by the chief avenue, Stradun, and form the entry and exit points to the city walls and the old city itself and its museums and theatre scene. Besides its wealth and diversity of history and heritage, Dubrovnik is also a city of top culinary delights, stunning natural surroundings and cordial inhabitants, so set some time aside and explore the possibilities the city has to offer and feel the spirit of this ancient city.